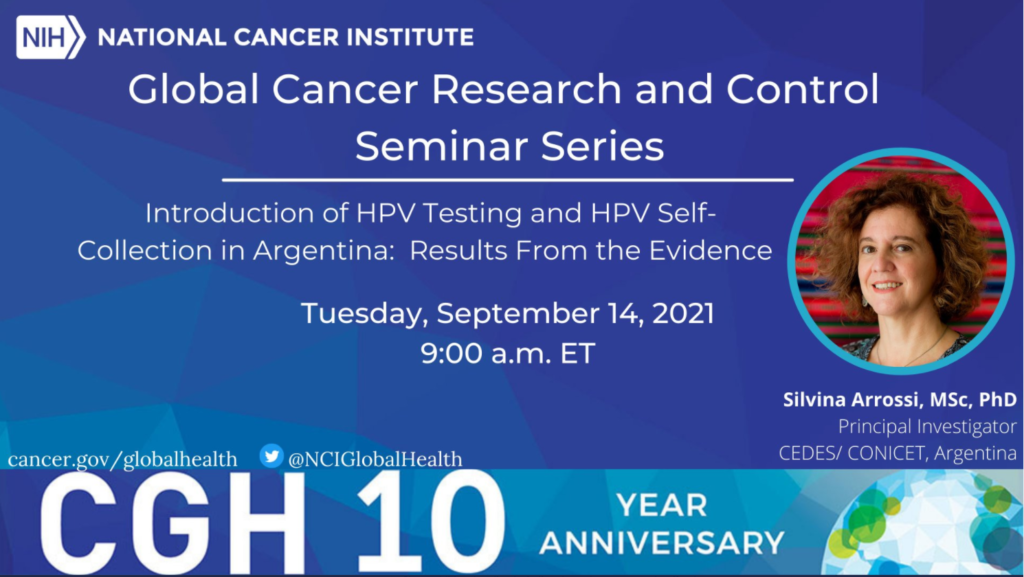 Calling all colleagues conducting research on the Human papilloma virus (HPV!
The September 14th NCI

Global Cancer Research and Control Seminar will feature Dr. Silvina Arrossi, a senior researcher at the National Council for Scientific and Technological Research (CONICET) and at the Centro de Estudios de Estado y Sociedad (CEDES), Argentina and her work with HPV.

 
Register for this seminar now!
Introduction of HPV Testing and HPV Self-Collection in Argentina: Results From the Evidence
September 14th, 2021 | 9:00 a.m. ET
The Global Cancer Research and Control Seminar Series features talks by researchers and cancer control experts working in global oncology. The seminars provide opportunities for discussion and collaboration around impactful and innovative work that addresses cancer morbidity and mortality worldwide.