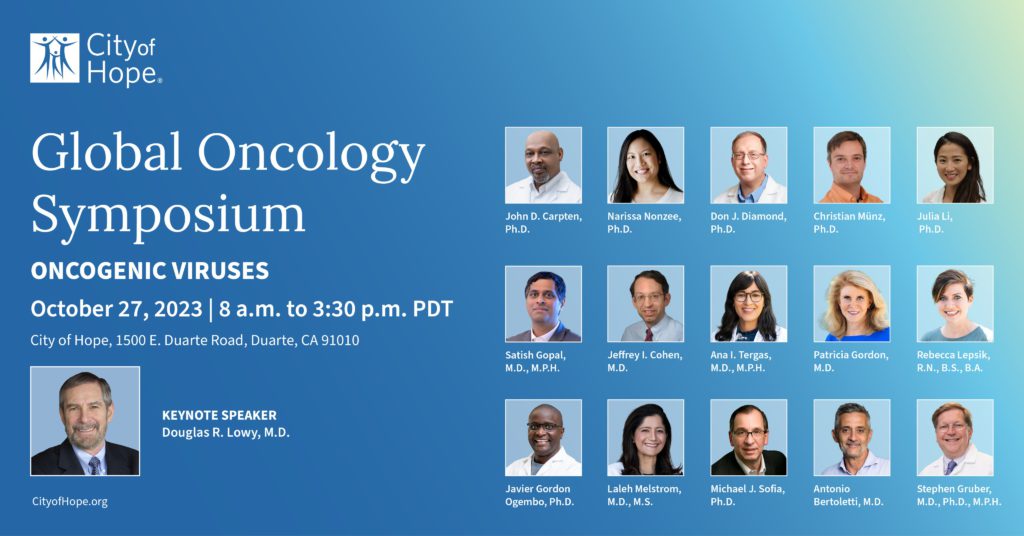 City of Hope's, in person and virtual, Global Oncology Symposium on Oncogenic Viruses will take place Fri, Oct 27, 8 a.m.-3:30 p.m. PDT.
The symposium promises to cover a comprehensive perspective including cancer control in low and middle income countries to molecular mechanisms and therapies. This Symposium will showcase four sessions of presentations from our expert panelists, followed by a Q&A session.
Douglas R. Lowy, M.D., principal deputy director, National Cancer Institute, will deliver the keynote address and Satish Gopal M.D., M.P.H., director, Center for Global Health, NCI, The National Institutes of Health, is a scheduled panelist.
For more: https://www.cityofhope.org/research/comprehensive-cancer-center/comprehensive-cancer-center-community-outreach/global-oncology-initiative/city-hope-global-oncology-symposium