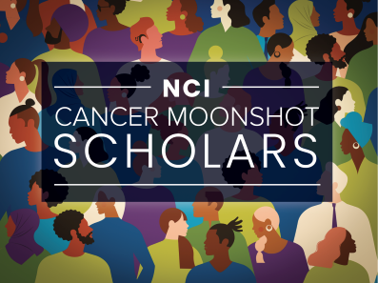 The Biden-Harris Administration, through NCI, is committing $5.4 million in the first year of these multi-year awards to support the inaugural cohort of 11 Cancer Moonshot Scholars. The inaugural cohort of Cancer Moonshot Scholars is a program launched by President Biden last year to support early-career researchers and help build a cancer research workforce that better represents the diversity of America.
"The Cancer Moonshot Scholars program is an important investment in cancer research and advances that can deliver hope for cancer patients across the nation," said Deputy Assistant to the President for the Cancer Moonshot Dr. Danielle Carnival.
Read the official White House Press Statement here: https://www.whitehouse.gov/ostp/news-updates/2023/08/03/as-part-of-unity-agenda-biden-cancer-moonshot-announces-inaugural-cohort-of-cancer-moonshot-scholars-and-awards-5-4-million-to-advance-cancer-research-and-innovation/
Research Matters!