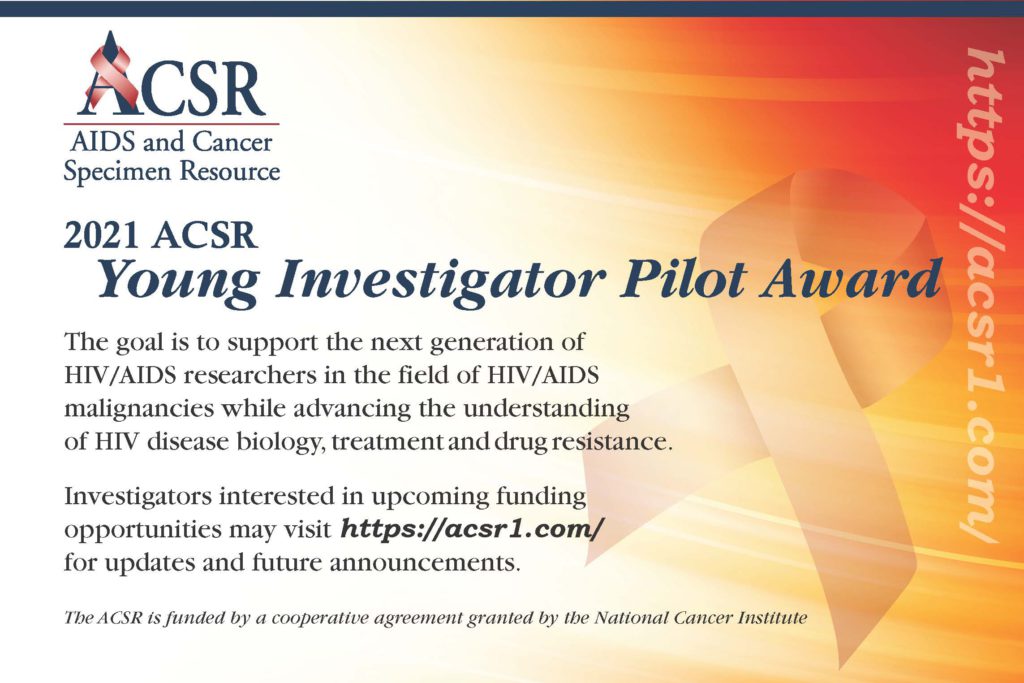 ---
The U.S. National Cancer Institute (NCI)-funded AIDS and Cancer Specimen Resource (ACSR) is pleased to announce the release of the Young Investigator Pilot Award (YIPA) for 2021. We welcome applications for HIV-related research projects that will use specimens in the ACSR inventory, particularly for HIV malignancies, from early stage investigators who are within 8 years of their terminal doctoral degree.
Grants will be funded for up to $40,000 and direct costs will not be allowed.
A brief Letter of Intent is required by March 15, 2021 5pm

PDT

, and applications are due April 5, 2021 5pm PDT.