ACSR Principal Investigators
Michael S. McGrath, MD, PhD - HIV virology and KS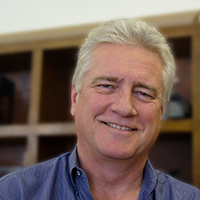 Dr. McGrath is the co-MPI of the ACSR as well as Principal Investigator of the University of California, San Francisco RBR. Since the beginning of the AIDS epidemic, Dr. McGrath has been involved in studying AIDS malignancy pathogenesis and is most interested in the role of HIV infected macrophages in a variety of HIV associated diseases including lymphoma, Kaposi's sarcoma and AIDS dementia. Over the past several years, he has played a critical role in defining the role of HIV evolution in tissue based sites of HIV persistence.
Sylvia Silver, DA - Microbiology and Biobanking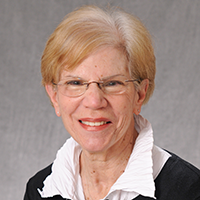 Dr. Sylvia Silver earned her D.A. in 1977 from The Catholic University of America. Directing the operations of biorepositories for over 20 years, Dr. Silver currently serves as one of the MPIs to the AIDS and Cancer Specimen Resource, director of the AIDS Malignancy Clinical Trials Consortium domestic biorepository, and is the GW Cancer Center Biorepository Core Director. Dr. Silver lends her many years of biobanking expertise to other biobanks globally and participates on international advisory committees in need of assistance with biobank development.
Michael Ittmann, MD, PhD - Clinical Translational Medicine and Non-AIDS-Defining Cancers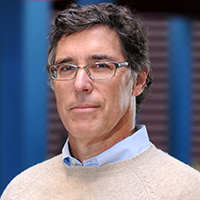 Dr. Ittmann holds the William D. Tigertt Chair of Pathology at the Baylor College of Medicine in Houston, Texas. He is a Board certified Anatomic pathologist with 33 years of experience in pathology and is Chief of Pathology and Laboratory Medicine at the Michael E. DeBakey VA Medical Center. He has carried out a funded research program in prostate cancer over the last 23 years resulting in 219 scientific publications. He also directs the Human Tissue and Pathology Core at Baylor College of Medicine. He is currently a member of the Cancer Biomarkers Study Section for the National Cancer Institute.
Alanna Maguire, BSc, MSc, PhD - ACSR Technical Core PI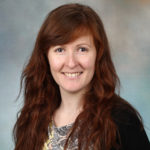 Dr. Maguire, the site PI of the ACSR Technical Core laboratory located at Mayo Clinic Arizona, joined the ACSR in 2017 under the mentorship of her predecessor, Dr. Lisa Rimsza. She is an Assistant Professor in Cancer Biology at Mayo Clinic School of Medicine and a recipient of an NIH P30 Cancer Center Supplemental Grant award to further her research into the genomic differences between Diffuse Large B-Cell Lymphomas arising in HIV positive patients compared to that which arises in uninfected individuals. Dr. Maguire has worked in translational research for almost 8 years and as such has keen understanding of how precious human tissues for research are. Dr. Maguire oversees the collection, processing and distribution of ACSR materials, and works with eligible investigators to meet their research needs whilst also adhering to the core principles of the ACSR;  responsible custodianship and equitable distribution of materials.
Johann Schneider, MBChB, MMed (Anat Path), FCPath (SA) - Anatomical pathologist; dermatopathology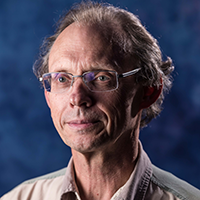 Dr. Schneider is an anatomical pathologist with an interest in dermatopathology and HIV/AIDS related malignancies. Through his collaboration with the ACSR since 2009 he has gained experience and knowledge regarding the science and the operation of a biobank. Following a successful application in 2013, he became the PI of the NCI-supported Aids Malignancy Consortium (AMC) and ACSR Sub Saharan Africa Regional Biospecimen Repository at Stellenbosch University. His research focuses on priority research areas that are relevant to South Africa and Africa, including cancer with a focus on HIV-related malignancies such as Kaposi's sarcoma, and cutaneous tuberculosis.